One of my favourite coffee table book that focuses on fashion and art is:
Influence by Mary-Kate and Ashley Olsen

In this book (published in 2008), Mary-Kate and Ashley show their influence in fashion and style; they interview each other and the people who have influenced them like Karl Lagerfield, Lauren Hutton, Christian Louboutin, and many others.
"A coffee table book is an oversized, usually hard-covered book whose purpose is for
display on a table intended for use in an area in which one entertains guests and from
which it can serve to inspire conversation."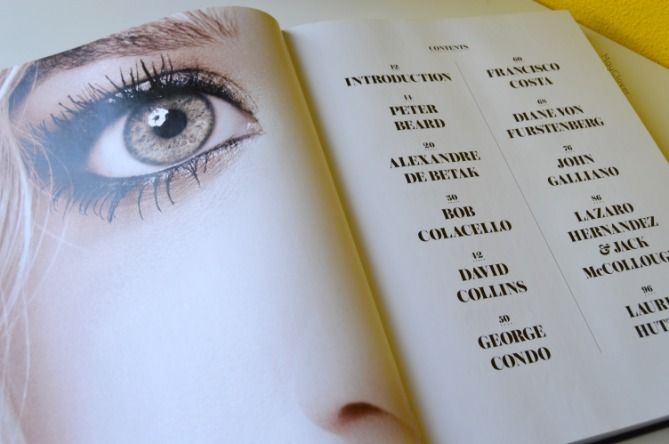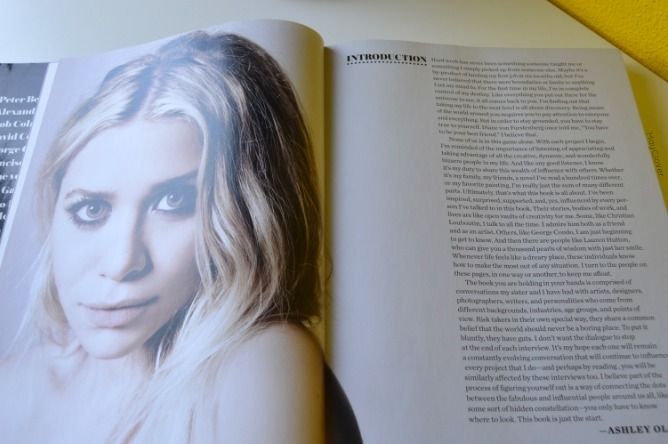 The book starts with an introduction written by Mary-kate and Ashley. In the introduction, Ashley explains that the book "is comprised of conversations my sister and I have had with artists, designers, photographers, writers, and personalities who come from different backgrounds, industries, age groups, and points of view."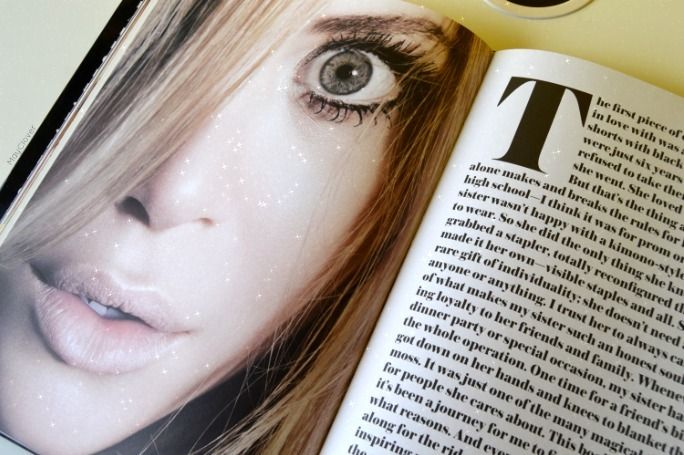 I like what Mary-kate did to her dress. You have to stop thinking about what everyone else is going to think. Whether it's your hair, outfit. what you say or even how you feel.  be YOU, be an individual. Make and break the rules for your life. You don't need anyone's approval.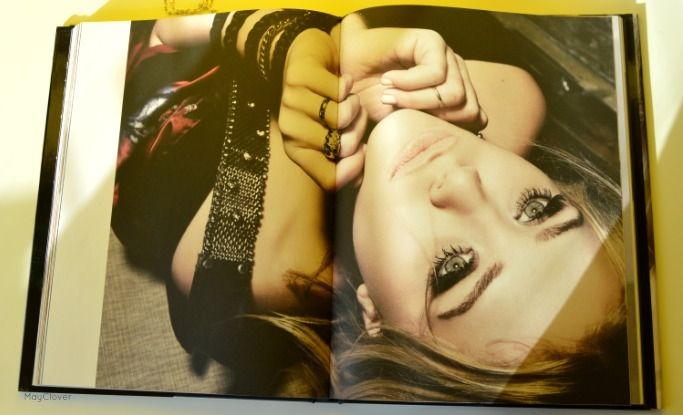 Photo by Terry Richardson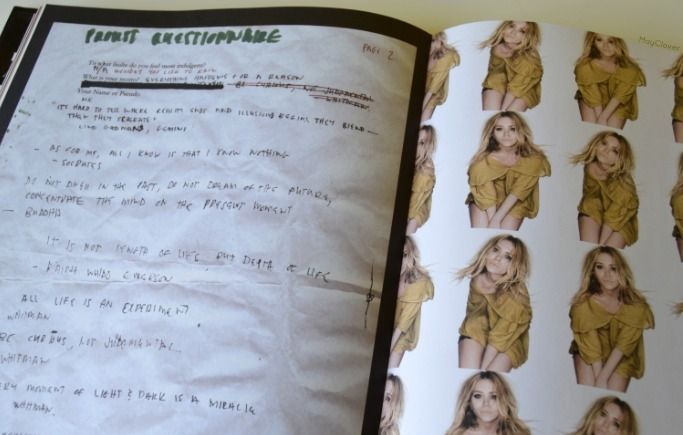 A hand-written questionnaire by Mary-Kate

Art by Jack Pierson

Zara's Tales by Peter Beard, Knopf 2004, from Ashley Olsen's collection.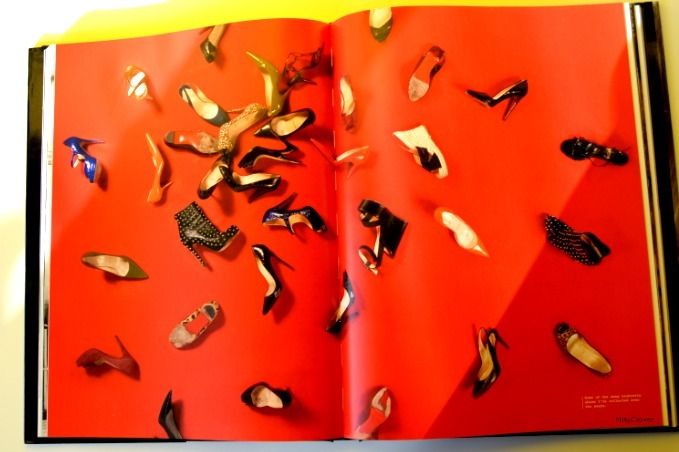 A collection of Louboutin shoes by Ashley.

I like these personal photos! 🙂 It is like looking at their diary.

Can't help thinking about Full House 😉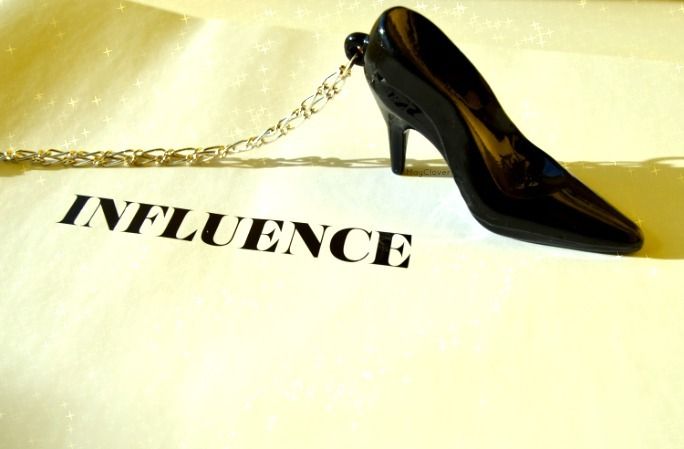 The book is filled with interesting interviews of famous artists, designers, writers, and so on.
There are some personal photos of Mary-Kate and Ashley but the book is not only about them. On the contrary,
it focuses on the people they met and find inspiring. There are pages that only consist of photos which make this a great book if you need some instant inspiration. I can conclude that the book is definitely a must-have for those who are interested in fashion, photography and art/design!
What is your favourite inspiring book at the moment?
Featured Image Credit: WeHeartIt